7 Benefits of Using Milk Frothers
For cappuccinos or coffee lovers, the best option for creating milk froth is using a milk frother. While it is true milk froth can be created with just the help of an oven or microwave, nothing beats the excellent and consistent texture from milk frothers. You have various types to choose from: hand pump milk frother, handheld wand, electric milk frother and steam wand incorporated in an espresso machine. There are various benefits of using milk frothers as follows:
1. They can be used to make various types of drinks
A milk frother is, of course, designed to create delicious frothy milk for cappuccinos. However, your milk frother can do much more than just that.
Depending on the model of milk frother we use, there can be different settings for hot froth, cold froth and hot milk; therefore it is possible for us to prepare many types of drink: chocolate or cocoa drinks, latter, hot or iced drinks.
You can put additional flavor into the milk to suit your taste, whether it is coffee, chocolate or any other flavor you love. Isn't it cool when you can save your money on whipping cream because you are able to create creamy froth by yourself? It is suggested that you invest a little more to get an electric milk frother so that you can get the best milk froth quality.
Are you especially fond of the beautiful latte art you see every time you order drinks at coffee shop? When using the milk frother, you can create various shapes you want: the sky is the limit with your imagination.
2. They are very safe
With basic types of milk frother (hand pump and handheld, battery-powered milk frother), basically there is no major safety caution. Concerning electric milk frothers and espresso machines, only general safety cautions for electric appliances are applied.
3. They are convenient and easy to use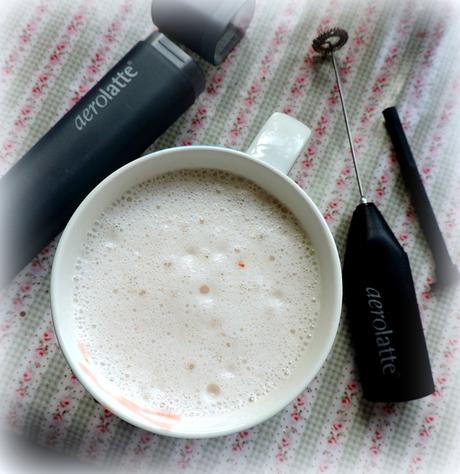 The designs of milk frothers in general are very user-friendly. Just by the look, we can tell that hand pump or handheld milk frothers are simple. Electric milk frothers are only little bit more complicated. With these three types of milk frothers, users can easily make milk froth without complicated instructions.
The most complicated type of milk frother is an espresso machine. It requires instruction to be use properly but you will soon get the hang of using it. Whether you use the type of milk frother that is manual or automatic, it only takes you a few simple steps to get our froth done.
4. They work fast
Aren't you tired of waiting for your drink when the coffee shop is crowded or some absent-minded waiter forgets your order? The nice thing about owning a milk frother is that you can not only choose to make your drink and topping whenever you want, you also won't have to wait long for your drinks. Depending on the model of milk frother, it takes you only from 30 seconds to a couple of minutes to get your topping done.
5. They require little maintenance
Making your own drinks and topping can be fun but cleaning may be not. Therefore, it is cool that milk frothers do not require a lot of time and effort for cleaning. Basic types of milk frother have simple designs; as a result, cleaning up them is super easy.
Advanced and automatic types, namely the electric milk frother and espresso machine, may ask for a little bit more effort but they normally have non-stick interior and stainless steel housing so cleaning up is really a breeze. In case you really hate cleaning up, these are dishwasher-safe models available too.
In general, milk frothers are durable; just clean them up regularly and they can last for years.
6. They fit various budget and capacity demand
Whatever you budget is, you should know that you can always find a budget-friendly milk frother. There are various models of milk frother available from some 30 USD to a couple of hundred USD.
If you only need to make one or two cups of drink at a time, you don't really need a milk frother of considerable capacity. An inexpensive hand pump milk frother or a handheld wand will fit you just fine.
However, if you intend to treat your friends and family members often, you should opt for an electric milk frother or espresso machine instead: they can help you serve multiple drinks at one. Surely, these automatic models cost more but they are worth your investment.
7. They are portable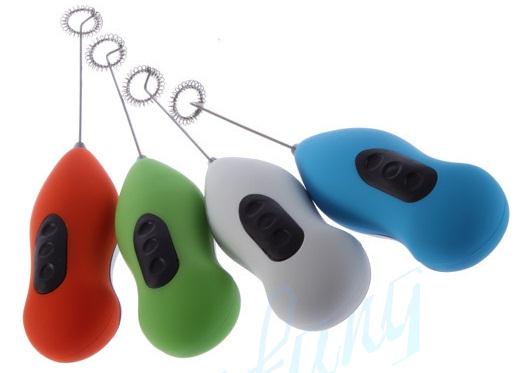 This is especially handy when you own a hand pump milk frother or handheld wand. These appliances are space saving and highly portable. You can easily take them with you on your camping trips and enjoy delicious drink whenever you want.
Whatever type of creamy topping you wish, a milk frother can easily help you make it by yourself. So don't hesitate: go grab one and enjoy your own delicious drink.
For more tips, read here http://www.milkfrotherjudge.com/
Comments